What is an office fit out? And how long, on average, does it take to complete an office fit out in Australia? In this article, we're going to address these questions, as well as look at some of the key factors that can influence the total amount of time required to get your office freshly fitted out and ready for use!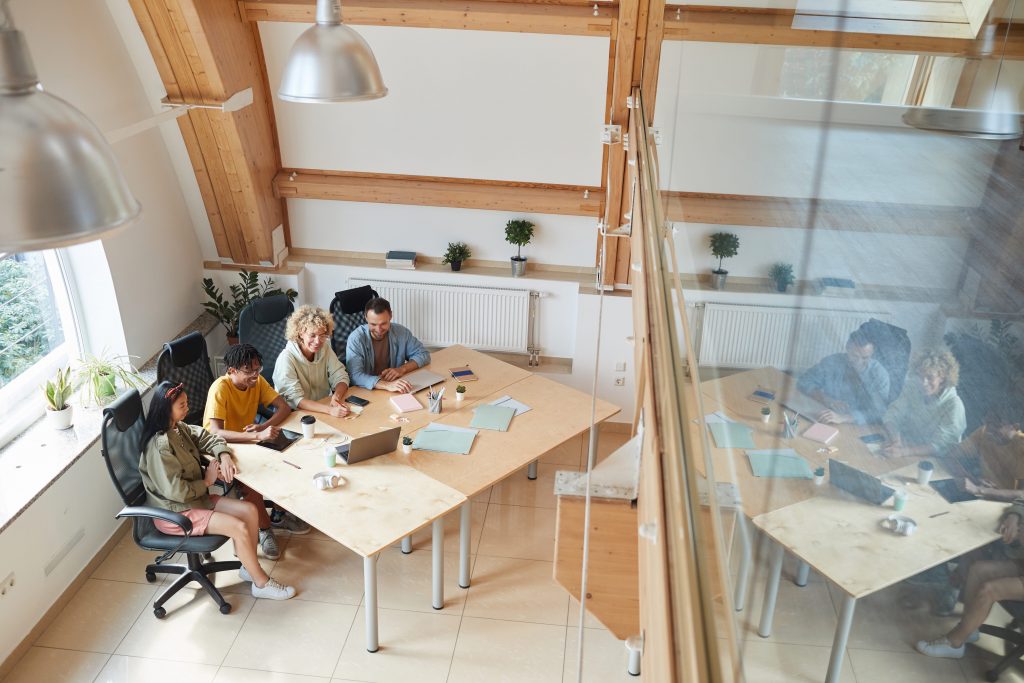 What is an office fit out?
An office fit out, is quite simply the transformation of a space, so that it can be used for commercial purposes. This often involves the installation of various partitions, utilities, and other important features that can make an otherwise 'empty shell' workable.
Some businesses are fortunate enough to find a perfect office that has everything they need in it already. Others have to make do with what they have. That being said, the benefits that come with a quality office fit out are not to be sniffed at!
Often, taking the time, effort, and investment, to transform an office space can work wonders for your business.
An office fit out can make your employees more comfortable while at work. This in turn can have a hugely positive impact on their productivity, which will ultimately help you take your business to even greater heights.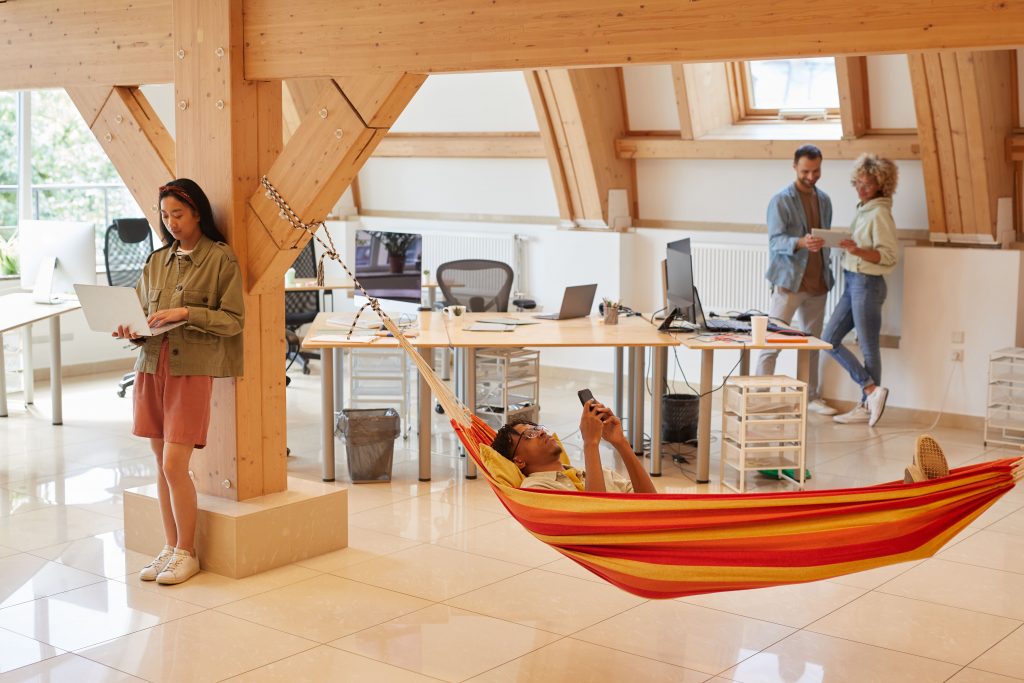 How long does an office fit out take in Australia?
So, how long does it take for an office fit out in Australia? There is no one single way to answer this question. That's because there are a number of different factors that can influence the amount of time required to get the job done—not to mention the many hurdles and pitfalls that can present themselves along the way.
Let's take a look at the various factors that can impact the lead time on an office fit out, so you have a better understanding of what to expect.
What factors can influence the overall time required for an office fit out?
Condition of the premises
The condition of the premises is a big influential factor. For example:
Is there any demolition work required? What needs to be stripped out and removed entirely?
Are the premises already ready to occupy, or is there a lot of work required?
What utilities are in place already? (e.g., electrics, AC's, etc.)
Size and complexity of a project
Another important factor is the overall size and complexity of the project. For example:
Both large and small areas will require various trades to transform (a standard commercial interior design and office fit out project can require between 6 and 12 different trades on site—e.g., commercial carpentry in Gold Coast).
Building an office from scratch will naturally take longer than turning an existing space into a creative workspace / open plan area.
Lead times
Lead times can impact the overall time required. For example:
Are you sourcing furniture from overseas, or locally?
Are you having floors laminated? Certain materials might not be stocked by the supplier.
Can you order the longer-lead items immediately, or must you wait until other elements are established?
Approval process
Similar to lead times, you'll often find yourself waiting on other parties for certain approvals. This can lead to longer wait times. For example:
Obtaining consent from the building owner / getting a building permit from the local council.
Is the original purpose of the building being changed (including the external look of the building)? If so, additional planning and development permits may be required.
Search for suitable premises
And then we have the search for suitable premises. This can take a long time depending on what properties are available. In any case, finding a suitable property for an office fit out can often take between two and six weeks.
Site audit & company requirements
Next you'll have the initial site survey, which includes a full measure-up and assessment of the building's existing features. You'll need a comprehensive list of features to include in your interior design and office fit out plan. This can take approximately one week.
Design & documentation (outline & detailed)
An initial design outline, which includes proposed floor plan, costs, and other specifications, can take between one and two weeks to complete. This depends on factors such as the size of the space and the overall complexity of the proposed fit out.
Then, with a more detailed design, including more intricate plans such as elevations, joinery details, all utilities required, health & safety / fire service considerations, and so on. For this process, it can take anywhere between two and four weeks.
Approvals (building permit / planning approvals)
Again, approvals such as building permits and planning approvals will add more time to your office fit out, as you will be relying on others for these.
Consents for a building permit, including a certificate of design compliance and take between two and three weeks.
As for planning and/or development application; they are dependent on some other factors (e.g., change of classification, amount of work required, etc.) Depending on the situation, this process could take between six and twelve weeks.
Construction period 4-12
And then we have the construction period. Assuming that everything else has been accounted for and you are good to go—depending on the size of the space, the number of offices that need finishing, and a plethora of other factors, a typical office fit out might take anywhere between four and twelve weeks for construction.
200m2 space: approx. four weeks
2000m2 space: approx. eight to ten weeks
Conclusion
As you can see, an office fit out is much more complicated than simply knocking down some walls and calling for some commercial plastering in Gold Coast. In fact, there's a lot of documentation, design work, and other time-consuming tasks that need to be considered along the way. As such, the total time required for an office fit out project, from start to finish, can take anywhere from five to twelve weeks, up to thirty-four weeks and beyond!